"Don't anyhow spend money ah, mummy give you $2 everyday doesn't mean you can spend $2 everyday ok," was something my mother use to tell me a lot as a primary school kid. I eventually grew up with a high regard in being prudent with my finances. Although I still succumb to the occasional restaurant meals or $20 cab home after a late night, I see the importance of setting aside money for rainy days and do try to save as much as I can.
Then, as I grew older and saw more of my peers venturing into investing, I started wondering if I should start too. As a Singaporean, who doesn't want to see their money grow without having to 'work too hard for it', right?
Besides, we've all heard about how 'wasteful' it is to just leave all our money in a savings account because of the low interest rates.
I have always wanted to try investing, but being cautious with my money and clueless about investments, I never dared to take the risk of the unknown. I believe that many millennials can relate to this predicament.
Growing up, school never taught us what to do with our money, and our parents would only teach us how to save by telling us to 'feed' our coins to our pig(gy bank). None of our elders would discuss about investing with us at a young age. Even if they did at a later age, most of our parents would, for fear of our inexperience, discourage us from 'playing with stocks' in case we 'get our fingers burnt'.
With no knowledge on investing and such fear driven into us, it scares many of us away from dabbling in it.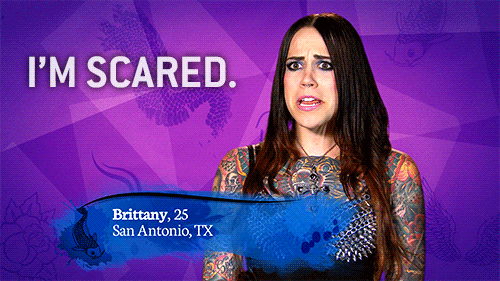 GIF from GIPHY
The fact that it is such a foreign concept also made me think of the worst that can happen, and I sure as hell didn't want to end up bankrupt from uninformed investment choices at such a young age.
So How Did People Actually Get Into It?
Curious to see how some of my peers got started in their foray, I checked in with two of my friends who've invested in some stocks since their early twenties.
Exactly like how many of us who haven't started investing would feel, the main struggle that 26-year-old Daniel faced when he started investing at 20 is finding the initial courage to do it.
Fortunately for him, a degree in finance and capital from a father who is quite an avid investor gave him a head start.
For the rest of us who aren't that lucky in that sense, it's hard to start because we don't even know what we don't know – which is pretty much the most helpless state one could be in.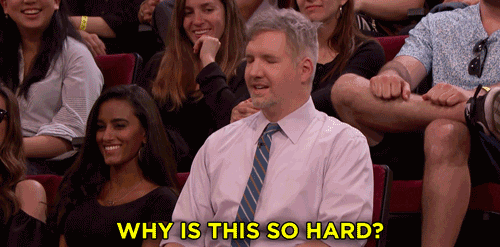 GIF from GIPHY
However, like what DollarsAndSense.sg wrote in an article about investing with just $100 a month in Singapore, "Setting aside a large sum of money and acquiring extensive knowledge before you actually start investing is not only unnecessary and impractical, it may not even be the ideal situation."
As for 26-year-old Billy who paid to learn from investment courses, his challenges were figuring out what stocks to buy and which platform to use when he first got started at 22. And it was a nerve-wrecking process of trial and error before he got the hang of things.
Even for Daniel and Billy today, they still find themselves lacking time to monitor their investments.
That's where technology like the new robo-investing service comes in.
A Gem For Beginners And The Time-Starved
As the name suggests, robo-investing works like a virtual consultant and is basically an online investment advisor that uses algorithm to monitor your investing portfolio. The automated digital investment platform will help match your needs and preferences to portfolios best suited for you.
In other words, your 'digital assistant' will recommend portfolios to you so you can get the best possible returns.
One such robo-investing service available in Singapore is OCBC RoboInvest.
Whether you're new to investing or want to invest but are too busy to do so, OCBC RoboInvest helps you invest and grow your savings with minimum effort. The first of its kind offered by a bank in Singapore, it's an investment platform that lets you choose your preferred portfolio and uses algorithms to track and rebalance your investment portfolios, with your approval.
Not only will you get a peace of mind that your investment will be optimised to give you the best returns without the need for constant monitoring, you can deposit and withdraw your funds anytime!
This means that you don't have to be an expert nor will you need to manually track your investments to ensure it's doing well, because RoboInvest does it for you – great for beginner and time-starved investors.
Let an automated robot do the heavy lifting and grow your money for you! Here's how you can get started.
Anyone 21-years-old and above can start investing with S$3,500! Find out more and apply for OCBC RoboInvest here.
(This post is written in partnership with OCBC RoboInvest.)